.
Dengan ingatan tulus ikhlas, I would like to wish Selamat Hari Raya EidulFitri, Maaf Zahir Batin to all of you, my dear blog readers. Mesti hari ni semuanya cantik-cantik dan hensem-hensem bergaya. =)
Specially for you,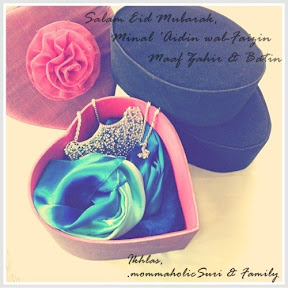 May this Syawal gives happiness and rahmah to everyone. Amin.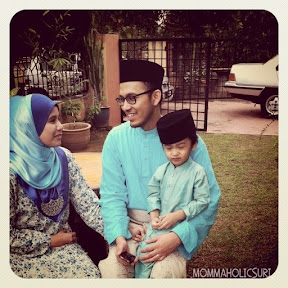 I'm so happy dapat spent few last days of Ramadhan and Pagi Syawal with my beloved family. Now, i'm on my way nak pi balik beraya dengan in laws tersayang pulak. Holiday yang ditunggu-tunggu telah tiba.
Jumpa lagi k =)
- Posted using BlogPress from my iPhone